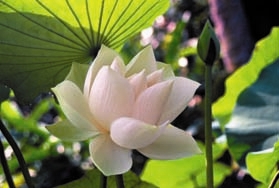 Today, we see an increasing number of people around the world starting to practice Buddhism but many do not understand what it is and thus cannot truly benefit from it. Buddhism is a most virtuous and perfect education directed by the Buddha towards all sentient beings in the universe. It covers a boundless range of phenomena and principles and is an education of the wisdom and understanding of life and the universe. It is not a religion.
Buddhism teaches us how to live in harmony with others, to live perfect and wonderful lives similar to those of perfectly enlightened beings and enlightened sentient-beings. This is the true, ultimate, and perfect Mahayana teaching. To practice Buddhism, we start by:
Being filial and respectful towards parents, teachers and elders, Having the great compassionate mind, Nurturing our thinking and wisdom, and broadening our minds to care for all sentient-beings.
(Extracted from http://www.amtbweb.org/tchet502.htm)